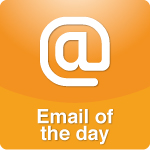 March 16, 2017I Am Forever Grateful
Dr. Laura:
For the first two years of my daughter's life, I was able to stay home with her. Then my husband started putting pressure on me to go to work. Instead of standing my ground and telling him no, I gave in. I had friends who did whatever it took to be able to stay home with their kids, and I used to think they were nuts struggling to make ends meet.
So every day, I'd go off to work, leaving my two-year-old in the arms of my sister. My heart would break as I would leave while she was crying for me to stay. It didn't matter who took care of my child (even if it was family), because my daughter only wanted ME! I'm sorry to say I let this go on until my daughter was in the sixth grade. That's when I had a blow-up with my boss, and realized I was angry and bitter and doing a bad job at work because I was heartbroken at missing out on my precious daughter. My daughter was also paying the price, even though she was with her loving aunt and her grandparents - it just wasn't the same as mom being home. So I quit my job and have never been happier.
My daughter is thrilled to have me drop her off and pick her up every day, and to have me there to help with homework, go on field trips, talk about peer pressure, boys, teachers and life in general. My husband has finally come around too. Thank you for always being such an advocate for children. I will be forever grateful for the insight and knowledge you have provided to me and so many others over the years.
Daria
Posted by Staff at 10:59 AM