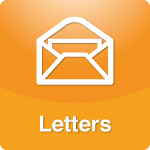 November 21, 2011Standing Up for the Children
Dr. Laura,
I was disgusted at the percentage of people you mentioned who would stand up for children, or abuse in general: Only 20%?? What is this world coming to? I am currently having to "stand up" for my niece. My sister has fallen into a world of alcohol and drugs. My niece is 12 and her father is on a deployment (oo-rah!). My sister lost custody of her two children several years ago but with dad being deployed, she has physical custody of her 12 year old daughter.
I spent a couple of days in prayer hoping one day my sister is clean and sober. My sister is an adult (almost 40) and this little girl is a helpless, impressionable child. My goal is to get my niece out of this situation before she learns to repeat this terrible cycle.
I am giving up a relationship with a sibling to keep a child safe, but if not me, then who? I beg your listeners if they see something weird going on, speak up! If you don't speak up, you are lending to the practices of future generations. If a child was abused and no one stood up for them, then how can they stand up for children as adults? It is a terrible cycle!
Thank you, Dr. Laura, for all you do. You inspire me to always go out and "do the right thing!"
S.
Posted by Staff at 2:18 PM