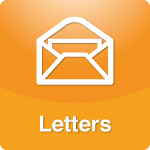 November 4, 2016'Charlie-isms'

Hello Dr. Laura,

I wanted to write in and tell you about my dad and his "sayings" In our family, we call them "Charlie-isms". These were my Dads comments that usually turned out to be true. He had a knack for this. I think you would have appreciated his philosophy.

Today I heard you ask a caller 'who is he?' You asked this when it was apparent that the caller's wife no longer wanted to be a part of their marriage.

My Dad would have said, "They don't leave a warm bed for a cold one!"



What reminds you of your parent? Let us know! Sign up for the FREE Dr. Laura Family and send an email here.
Posted by Staff at 10:57 AM