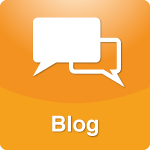 September 1, 2013Dear Daughter Letter
After watching Miley Cyrus disgusting performance on the VMAs, angry mom Kim Keller wrote an open letter to her 13-year-old daughter to turn this ugly display into a teaching moment. I loved her letter so much, I read it on air, and am posting it below.
Kim just sent in this follow-up email which I wanted to share with you:
Thank you from Roadkill Goldfish, the author of "Dear Daughter". I am the mom who wrote that viral letter about my commitment to parent my child. I wanted to thank you for reading it on the air. The feedback from parents has been OVERWHELMINGLY positive.

Dr. Laura, YOU are the reason I am my kids' mom. I used to listen to your show on my commute. I was on a corporate fast-track, and I had every intention of going back to my full-time job after my daughter's birth, but when the doctor handed me the sweet pink bundle I knew I couldn't let anyone else raise her.

I would absolutely hug your neck if I had the opportunity, and I am so honored to have had you read my words. Thank you for being bold. Thank you for looking out for children.

Best regards,

Kim Keller
The Roadkill Goldfish


Here is Kim's "
Dear Daughter
" letter:
"Dear daughter, let Miley Cyrus be a lesson to you.

Yes, this is what happens when you constantly hear everything you do is awesome. This is what happens when people fawn over your every Tweet and Instagram photo. This is what happens when no responsible adult has ever said the word 'no,' made you change your clothes before leaving the house, or never spanked your butt for deliberate defiance.

If you ever even consider doing something like that, I promise you that I will run up and twerk so you will see how ridiculous twerking looks. I will duct tape your mouth shut so your tongue doesn't hangout like an overheated hound dog. I will smack any male whom you decide to smash against his pelvis – after I first knock you on your butt for forgetting how a lady acts in public.

Why would I do that? Because I love you and I want you to respect yourself. Miley Cyrus is not edgy or cool or sexy. She's a desperate girl screaming for attention: Notice me. Tell me I'm pretty. See how hot I am. I know all the guys want me. All the girls want to be me.

You probably know girls who will emulate this behavior at the next school dance. Don't do it with them. You are far too valuable to sell yourself so cheaply. Walk away. Let the boys gawk and know in your heart that they see only a body that can be used for their pleasure and then forgotten.

I'm sorry if you've ever felt sad because I haven't gushed over everything you've done. My role is to praise when praise is due, but also to offer constructive criticism and correction when it is needed as well. I'm sorry if you've ever felt demoralized because your Instagram following isn't in the thousands, and I'm sorry those 'selfies' can never capture how amazingly beautiful you truly are. I'm sorry if you've ever wished you had a friend instead of a mom, and I promise you that I will probably get worse when you hit high school.

Dear daughter, I am going to fight or die trying to keep you from becoming like the Miley Cyruses of the world.

You can thank me later."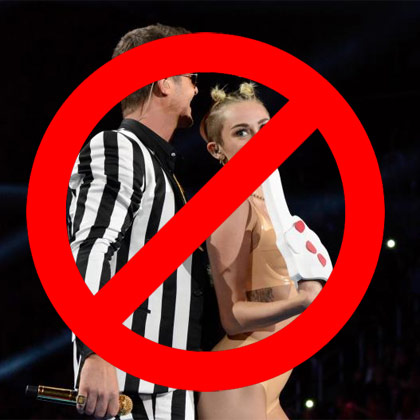 Posted by Staff at 12:25 PM