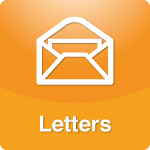 March 20, 2013Everyone Should Beware When Meeting Someone Online
Although predators of children have found the Internet to be their best 'venue' for foul attractions, it can happen in business too.
After many 'back-n-forth' conversations for introducing a new business associate to my team, the face-to-face meeting turned out having me try and "save face."
He wasn't a graduate of anything as he had claimed, but a GED from prison. He covered all his tracks on the Internet through stealing another persons' business identity. He thought meeting me in person would make me forget all the deceitfulness it took to get there, since he supposedly had 'great ideas'. It ended up being a harmless embarrassment for me, but for stalkers, it would have been the opportunity to pounce.
Law officials have given us all the same advice for avoiding violent crimes perpetrated upon ourselves... "Never let them take you to the 2nd crime scene." In cases of Internet friends meeting in person, the victim is actually
volunteering
to show up at the second crime scene.
Lisa
Posted by Staff at 9:53 AM