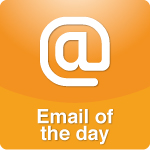 September 18, 2012Losing a Spouse
Dear Dr Laura,
I have heard letters on your show many times and cried. Now it is my turn to share.
Just last June, my husband and I (who were driving partners in a big rig) crashed in Texas. In a matter of moments, my life changed. My husband was driving and I was in the sleeper. He was killed and I had a broken leg and some fractures. We were always together 24/7, in work and at play.
Women out there often forget who their best friends really are. Whether or not you agree on something, they are still your best friends. I miss my best friend so much it hurts. I thank God I have my daughters who came to my rescue and have put their lives on hold to take care of me and help me through all this chaos. I know I will be okay in time and with help from all my family and friends.
I just wanted to share my experience with you and hopefully it will help some of your listeners to not forget about who your best friend really is.
Much love,
Esther
Posted by Staff at 2:34 PM