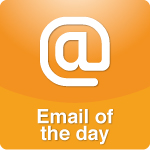 August 10, 2018Changing My Ways
I have been single for 20 years after leaving a difficult marriage of 29 years. I stayed in the marriage until my children were raised. I did not choose wisely, and it took me a while to realize that I kept meeting the same kind of self-centered men when I started dating again. It was easy to MEET men, but I found that by giving them sex early in the relationship, the friendship aspect just stopped and from then on, it was just a physical connection and nothing more.
So, I decided to change my ways, and said "
no sex before marriage.
" A lot of guys moved on, and that's when I KNEW I was doing the right thing. I've now been seeing a widower for a year who is not sure he wants to marry again. Still, he's continuing to see me, and has bought me flowers on numerous occasions. He said he is falling in love with me and is now thinking that maybe marriage again IS a good idea.
I am in no hurry and am not pressuring him. He is kind, generous, helpful and we love working together on various projects. We are taking the time to really get to know each other without introducing a physical aspect to the relationship. I feel sorry for people who feel the road to love is primarily below the waist. The true path is between the brain and the heart, coupled with a bunch of common sense and old-fashioned moral values. Oh, and one last thing - I'm 74 and he is 78, but we feel like we're teenagers.
Lia
Remember, all of you can send me "
letters
" too - by email! Just sign into (or sign up for) the Dr. Laura Family - it's free - and tell us of your experiences.
Posted by Staff at 10:59 AM