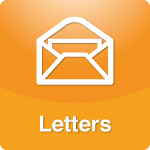 September 5, 2014Following My Dream
Dear Dr. Laura,
I am writing to let you know that at the age of 57, I recently became a Licensed Marriage and Family Therapist and I feel like I owe a lot of my success to you. I loved listening to you on the radio and always dreamed of being a therapist.
I enrolled in college at the age of 40 after hearing a call you took about 17 years ago from a young man who said he wanted to do what you do, but he did not want to put in the schooling. He asked you if there was a short cut. Your response was that there are no short cuts. The years are going to pass and we are going to be older anyways so why not go to school and be older with an education. So I started college at 40, got my AA, went on for my BA in Psychology and after a few years break, I got bored and pursued my Masters in Counseling Psychology. I did my Internship, completed my hours, took my tests, had to take them both twice and was not going to give up and got licensed at the age of 57.
You continue to be an inspiration to me and I listen to you daily when I can on my Sirius radio. Thank you so much for all you do for everyone.
Sincerely,
Nadine
Posted by Staff at 10:57 AM