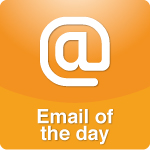 April 24, 2017They Will Never Be Small Again
Dr. Laura:
I am a single mom to four children. So often, when listening to your show, I thought you were crazy to think that people could just stay home with their kids. But I realize now that you're not crazy. I work until five pm and then go to TWO day cares to pick them up. We get home around 6, and their bedtimes are from 8 to 9. That means I spend only 2-3 hours with them daily, mostly getting upset because they're not getting ready fast enough. I'm really NOT raising my children, and it's starting to show in the way my children are behaving. They're acting out, because ANY attention (whether positive or negative) is attention in their eyes.
Money will be very tight, but I know now that I'm doing the right thing. They will never be small again, and I only get one chance to guide them, to love them, and to spend time with them. I feel a bit sad, not because I have to quit my job, but because I wasted this much time going to school to obtain a degree when I should have been raising my kids! What kind of person was I? My children have been crying for attention, and I only had it to give for 2 or 3 hours a day. That's not fair to them.
A lightbulb went off from listening to you, and I want to let other single mothers know what I will be doing. Maybe my story will inspire them to raise their own children too, even though it may be hard. I'm not 100% sure how I will be able to afford this, but I will work from home when they are in school and somehow, we'll make it work. My time and my love are what my children need, not "nice" things, like trips and the latest new clothes, which is what I had been working for up until now.
Alice
Posted by Staff at 10:59 AM