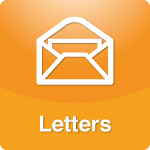 September 26, 2016Brilliant


Hi Dr. Laura!
I've listened to you for 23 years, and I had to stop what I was doing to write you and tell you something.

Your advice to the 18-year-old girl dating the 26-year-old man was BRILLIANT! I loved it, and I know you helped so many other listeners with that one call.

Please keep up the good work! Love you and your good work!

Julie



Did Dr. Laura say something you liked? Send us an email and tell us what it was and why you liked it, by signing up for the FREE Dr. Laura Family and send an email here.
Posted by Staff at 10:57 AM