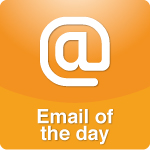 November 20, 2017The Special Moments I Don't Regret
Dr. Laura:
At the young age of three, my son was given his first set of Legos. Since the set was well above his age level, I spent a lot of time building and rebuilding with him. Shortly after that time, my son was hospitalized for a time. We bought a complex set of Legos to work on with him in his hospital room. It kept us busy and productive, and my son's love of Legos really took off.
Legos went with us to subsequent doctors' visits and occupied many of our days at home. Our family called him a "Master Builder," and he even built the Star Wars Death Star with only minor help.
Nine months ago, my son suffered a stroke. The right side of his body was paralyzed for a time, but even in the early days after the stroke, he wanted to build Legos. His love and determination for them was all he needed for physical therapy, and he completely recovered the use of his right hand for eating, drawing, and of course building Legos.
My son is now six and in school. I'm sad we don't have as much time to sit on the floor and build, but I feel his love and trust when he asks me to keep him company during the time he IS on the floor with his Legos. I don't know how long my son will remain healthy - we consider each day a gift - but I do know that I have no regrets for the hours I spend sharing those special moments with him.
Andrea
Posted by Staff at 10:59 AM