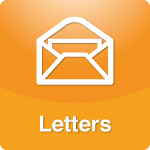 May 18, 2012Choosing Wisely is Very Important
Dr. Laura,
I divorced my children's dad because he was a drug addict. I remarried a few years later. I did not know about you back then and I really wish I had. I know why you tell parents to not re-marry. I have spent far too much time over the last 12 years trying to make my new marriage work.
I should have been playing with my girls and being a full-time mom. I worked from home back then and we lived very simply. I truly wish that was the life my girls had to look back on.
If I had it to do all over again I would do it very differently. Now I am just going to have the very best relationship possible with my girls going forward. I will apologize for making very bad mistakes and do what I can to help the girls with any problems they may have with the choices I made.
I am purchasing each of them your book, "Bad Childhood, Good Life." I am purchasing this book for my current husband as well. I am done trying to make him happy at all costs. I am ok with being a good wife, but I will no longer accept the blame for things that are not my fault.
D.
Posted by Staff at 3:57 PM