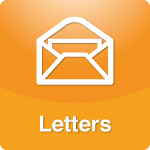 August 29, 2019We Are a Team


A wise couple married for over 60 years told my husband and I to never stop loving each other at the same time. Some days you won't love him and that's fine but he needs to make you fall in love again. And vice a versa. Marriage is 100% you and him not 50/50 that's a divorce.

Watching my husband with our kids lets me know no one could love our kids like he does. It's so reassuring knowing I don't have to hide things from him, except of course the last beer! I sleep well at night knowing he's the one for me and me for him. I can't envision my life any different. He's who god put in my life. We are a team.



Do you have a special man in your life? Tell us about him! Sign up for the FREE Dr. Laura Family and send an email here.
Posted by Staff at 10:58 AM