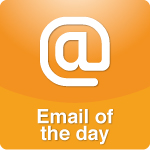 April 26, 2019Don't Worry, You're Doing The Right Thing

I am a stay-at-home mom of three I had an interesting encounter today that really told me how much the world has changed and how much we have to fight for our values.

I've been taking our three-year-old daughter to ballet class, and she hasn't been warming up to it. Today, she wanted to sit with me and watch instead. I told the teacher that my daughter might be too young, and we'd try again in a few months. She said "Well, maybe you need to leave her here alone." I thought that would devastate my daughter and that ballet was not that important to me. Then she said there's a couple who left their two-year-old with her because they really wanted her in ballet. The kid would cry the whole class and the teacher would sit and console her. And she thought THAT story was a way to convince me that it should be done! Then she said, "Has your daughter ever gone to daycare?" And I got a look of judgment from her when I said "no, she's home with me" that said how dare I allow my daughter to cling to me. I was a bad mom for not making her leave me. I told my own mom this story tonight and she was horrified. We both thank you for giving us strength by telling us every day that we are doing the right thing.

Stella

P.S. My kids know your voice better than any song on the radio. Those tiny voices saying "Dr. Lawwwa!!" is just priceless!



Remember, all of you can send me "
letters
" too - by email! Just sign into (or sign up for) the Dr. Laura Family - it's free - and tell us of your experiences.
Posted by Staff at 10:59 AM