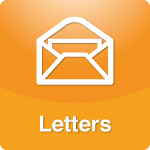 November 29, 2017Back With The Ex
Hello Dr. Laura,
I was married at 19 for 22 years to the love of my life. Although, we were very different on many levels we made it work for quite some time. We divorced in 2005 and I never looked back. However, our two sons, ages then 13 and 16, did.
One evening, last March, my ex and I met to take our youngest to yet another rehab center. We were running late and we decided to go to dinner. All I can say is that night changed all of our lives. We re-connected and have been "working" on our relationship ever since. It has not been easy to say the least, but there is no greater satisfaction than to hear our now adult children say they are soooo happy to see Dad and Mom together.

Although, it was an adjustment for me to go back to cooking and cleaning and taking care of others, I look at it now as my gift to my family. It's not a chore, it's a privilege. Second chances are possible.
T.
Posted by Staff at 10:58 AM