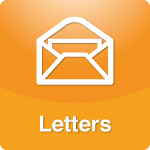 July 13, 2012My Husband Kisses Me Even When I Have a Cold
I have been a listener for several years. You helped me through a divorce after thirty years of marriage, "You can't beat your head against a wall and have it turn into a pillow" and to choose wisely in my next marriage.
My husband (Jeff) is a true man in every sense of the word. I know he will be faithful and true in my heart, and I know his eyes will never stray. He would slay dragons to protect me. He has embraced my son and our blended family, including the pets. He works in construction and with no work in six months, rather than whining or sitting around, he has started our own business from home becoming a loan signing agent. I am so proud of him for doing this and the business is growing every month.
In January I had a brain aneurism and was in the hospital for two weeks. He spent every night with me in the hospital, then drove home for an hour commute each way, fed our horses, took care of business and returned to stay with me again. That is true love and dedication. Happy to say I am a blessed woman with 100% recovery.
I am my husband's girlfriend, lover, and best friend. I would never say no in the bedroom to this wonderful man, even if I was not well. Even if I have a cold he still wants to kiss me (he puts a baggie on his lips so he won't catch it). He works hard to keep himself in shape so he stays healthy.
I could not be a happier or luckier woman. I definitely feel I have chosen wisely for life!
Barbara
Posted by Staff at 1:18 PM