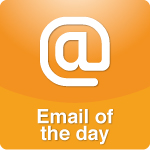 April 23, 2013Dating the Right Way
Dear Dr. Laura,
I am 26 years old and have listened to you since I was a little girl in the car with my mom. Your advice has stuck with me and I have found your words to be more valuable as I mature. I am so excited to say that I am getting married soon to an amazing man who would truly swim through shark-infested waters to bring me a lemonade. And I will be sipping my lemonade and making sure he knows how much he is loved, appreciated and always feels well taken care of.
We dated for over two years before we got engaged and I took that time to make sure he was a good match. Within the first month, we had already talked about how my plans were to stay at home and be my kid's mom. I did not care how much we had to "budget our brains out", as you wonderfully refer to it. I was going to be the one raising my kids and making a welcoming place for my husband to come home to. He agreed with me on that and we discussed other values, goals, religion, finances and family. We found we were on the same page with it all. During our engagement, we completed premarital counseling. We have not lived together and I have saved myself for our wedding night. For everyone who thinks it's too hard, I am living proof you can make it and we are going to have an incredibly special wedding night together! I have earned my white dress!
Through it all, we have fallen so deep in love we are going to start our marriage on the best foot we can. We know we will learn from each other and we will both make mistakes, but I will use everything I learned from you to be the best wife I can be! I have chosen wisely. Now I will wake up every day making sure I treat him kindly.
Thank you for all you do!
Kristen
Posted by Staff at 12:07 PM