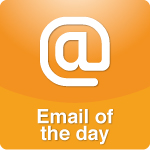 October 24, 2016My Wife's Boyfriend AND My Kid's Dad
Dear Dr. Laura:
It was because of you that 20 years ago, my wife quite her job to be a stay-at-home mom. My wife made more money at her job than I did, and prior to quitting, our son was in daycare for two years, because everyone in our circle was doing it! When we had our daughter, she wanted to quit, but I fought against it....until I came across your radio show. After two weeks of listening to you, I knew my wife was right.
She eventually home schooled the three kids we had together, and I got to be the principal of the homeschool. Our decision actually cost us some relationships with family members who thought the public schools could educate our kids better than we could. Well, our oldest son graduated this year with a degree in Industrial Engineering, and our other two are in college. Our kids are wonderful, although not perfect, and understand the value of moms staying at home with the kids.
We had our ups and downs financially, but eventually I got a job that allowed me to work from home several days a week. I may have to work until I'm 120 in order to retire, but our decisions have been worth it. We're heading to our 30th anniversary, and starting to look forward to the next chapter of our lives, with an empty nest, my honey by my side and grandkids (all born AFTER our kids marry, of course!). Thank you for reminding me to continue to be my wife's boyfriend and my kid's dad!
John
Posted by Staff at 10:59 AM