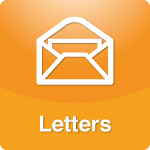 September 6, 2012Drug abuse and Drug Dealing Call
Dear Dr. Laura:
I am compelled to write because a caller's situation, and your response, touched one of my passions, helping families dealing with drug abuse and addiction.
Today you talked to a woman whose son has admitted to using and dealing drugs. You told her to turn him in to law enforcement and her first response was that her husband probably wouldn't do that, and you told HER to do it to save her son.

I am President of the Lapeer Michigan Chapter of Families Against Narcotics, a 501c3 organization. We partner with a group called Families Anonymous. Your advice was absolutely correct. However, she commented that it would be very hard to do that. She is correct, sometimes doing the right thing is hard. She is going to need support from others who understand the issue, regardless of what course of action she chooses; which is what our groups offer.
There are several individuals in our group who would speak to her about their personal experience with situations similar to hers. Several of them will tell her that they eventually were grateful when their child was in jail, because the child had "escalated" just like you told her that her son will do. At least they knew their child was safe for the night. Something none of us would have expected to say about our child.
You then told her that he would eventually de-escalate ....... to death. Again, you are absolutely correct that this is a possibility. We also have individuals in our group who would talk to her about their personal experience with drug related deaths, me being one of them. Burying your child is a lot harder than turning them into law enforcement.
I don't know your policy on promoting organizations, however, if you would consider helping us get the message out nationally so we may be able to provide support to families and hopefully save others from the devastation that drug abuse and addiction causes, we would appreciate it.
More information can be found at www.familiesagainstnarcotics.org or www.familiesanonymous.org
Sincerely,
Tina
Posted by Staff at 1:36 PM