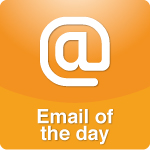 November 11, 2011Wounded Warriors Resilience Video
Hello Dr. Laura,
In honor of Veteran's Day, I'd like to share a video of some awesome individuals who have overcome adversity with grace and a beauty that brings me to tears. They are our nation's wounded warriors. Please go to http://nspyr.com/ and check out the Wounded Warriors' Resilience video. It is a short documentary film about the extraordinary sacrifice and inspiring resilience of brave American men and women in uniform who have served in Iraq and Afghanistan since 9/11, been wounded, and are role models of the human capacity to overcome adversity. It is 21 minutes in length, but definitely worth it. I am so humbled by these individuals. They are my heroes.
Thank you for what you do. It is one of the highlights of my day to listen to your program. You, too, inspire me and give me great comfort. Don't ever stop!
With gratitude,
Sonya
Posted by Staff at 4:10 PM