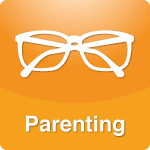 May 4, 20154 Hidden Nuggets for Success Dads Can Uncover for Their Daughters


Dr. Tim Jordan
DrTimJordan.com


Girls today are inundated with so many conflicting messages about success, causing them to feel stressed out, confused, and overwhelmed. Adolescent girls have interpreted these messages to mean they have to be more than perfect; they have to be amazing! And I believe much of what they are absorbing is unhealthy and misguided.
The following are ideas kids are not hearing from our culture, educational system, coaches, or parents that would point them towards a more healthy and balanced view of success. And fathers could play a big role in both teaching and modeling these concepts.
Trust your gut: The best way to make important decisions, especially ones that affect our direction in life, come from following your intuition. This requires girls knowing how to slow down, get quiet, and go within in order to know what they want and what is right for them.


There is no one right path: Most adults did not go on a straight line from A to Z with their careers; it looks more like a zigzag pattern with lots of stops and starts and turns. Unfortunately, girls have been conditioned to follow one limiting script that looks like: straight A's in high school with a padded resume, admittance into a top tier university ending with summa cum laude, entering this perfect job and leaning in until they are at the top, and then considering marriage and it's trappings. Tell your daughter your stories about how you arrived at your present calling, highlighting your mistakes and risks and failures along with the victories. She can make it her definition of success on her terms.


Embrace your female energies: Girls today have taken on the expectation they are supposed to be really good at the traditional male qualities like being ambitious, aggressive, competitive, driven, and willing to step on people to get to the top. They are now playing club sports like the boys, grabbing top honors in school, gaining admittance to colleges and masters programs ahead of their male counterparts, and elbowing their way to more CEO positions and professional degrees - which is all good. But I would like dads to teach their daughters to also embrace traditional female traits like: being reasonable, flexible, intuitive, empathetic, expressive, patient, and collaborative. In the 2013 book The Athena Doctrine, data from 13 countries showed people from around the world felt feminine traits correlate more strongly with making the world a better place. Help girls recognize and appreciate there is strength and powerful leadership contained in these qualities.


Hope, optimism, and grit: These three qualities are some of the best predictors of success in the first years of college, more significant than high school grades, ACT scores, or IQ. Being allowed to solve your own problems and overcome obstacles and challenges helps girls to develop grit, resiliency, and self-efficacy. And they then become more hopeful and confident they will persevere and come out on top no matter what life throws their way. So dads, redirect your focus from grades and appearance to grit, determination, creativity, critical thinking, passion, and resilience. These qualities are the ones that will guide your daughter on her path to success, achievement, and a happy life.
Dr. Tim Jordan
is a leading expert on parenting girls from 2 - 20 years of age. He is a Developmental and Behavioral Pediatrician, international speaker, author, media and school consultant. He has studied and worked with girls for over 25 years in his counseling practice, and at his retreats and summer camps. He often speaks about girls and their journey through adolescence, relationship aggression, friendship, cliques and bullying and the best practices for parenting girls. Dr. Tim grew up in a family of eight children. Being a brother to five younger sisters was the start of his caring and interest in helping girls and the issues they face. For more information visit
DrTimJordan.com
. Permission granted for use on DrLaura.com
Posted by Staff at 5:27 PM