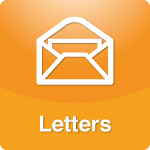 November 28, 2011Being Flexible During the Holidays
Dear Dr. Laura,
With the holiday season upon us I wanted to share with you our experience from last year. For many years I have made it a tradition to invite my in-laws for dinner on Christmas Eve. It has always been a wonderful time.
Last year though my husband, who works for an airline, got switched to the night shift. As Christmas Eve approached it became apparent he was not going to get the night off. Not wanting to exclude him, I began thinking of canceling our tradition. But then on your program I heard you mention something about being flexible during the holiday season. So I talked to my husband and called my in-laws. On Christmas Eve I woke up early and went into high gear with Christmas music going full blast in the background. After several hours of preparation our Christmas Eve dinner was ready to be served at 1:00pm. Everyone had a wonderful time and my husband went off to work happy without having missed anything.
Margaret
Posted by Staff at 1:08 PM