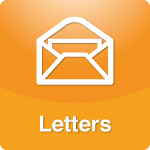 March 8, 2017Small Children and a Second Marriage


Hi Doctor Laura,

My older brother and I were taken by our father at a young age and raised overseas for approximately 20 years. Our father constantly had live-in girlfriends until he finally married a woman and had twin boys.

I never felt loved or cared about during those years. My brother and I constantly felt neglected. I personally remember crying and telling my brother that dad didn't care about us as much as he cared about his girlfriends or their kids. I felt as if our dad always tried to impress the other children. We didn't count or even exist.

I am living proof that kids are really damaged when families get remarried and have more children or bring other children into the family. I never respected any of the women. I didn't respect my father.



Do you think that getting remarried damages minor children? Tell us your thoughts. Send an email! Sign up for the FREE Dr. Laura Family and send an email here.
Posted by Staff at 10:58 AM