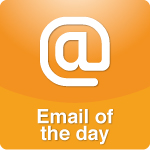 August 23, 2016Your Words Resonate
Dr. Laura:
I recently heard you talk to a young boy about his frustrations playing tennis. You warmed my heart as you told him about your struggles in your first two years of learning to play pool. You took so much time with this boy, and he was listening to your every word. It was wonderful to hear you give such great advice on a level we could all understand, yet you made sure he grasped all the steps you asked him to take. You asked him to call back after he took all of those steps, and I only hope to be listening for the second part of your conversation with him.
As a long-time listener, I've heard you guide many people in difficult situations, and I've also laughed when you've refused to answer "
stupid
" questions from women who should know better. But even with those calls, we all learn something from your responses. So even though there are many of us who are just listeners, and not people who call to talk with you, your words resonate more than you know.
I sometimes wish you could have been MY mother, but the age difference just wouldn't work - I'm almost 61 years old!
Thanks for making me smile, laugh out loud, and sometimes cry along with you. You're the absolute best.
Elizabeth
Posted by Staff at 10:59 AM