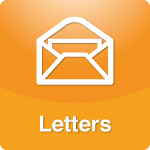 June 27, 2016Letter to Myself

Hello Dr. Laura,

I wanted to share with you something that I recently applied to my life that may be of help to others listening to your show. I am 58 and still wanting to find a good woman to have a relationship with for the future. I have been divorced for 7 yrs. and let me just say that the dating scene isn't what it used to be.

Like all of us I am attracted to a certain type of woman, however I have discovered that what I am attracted to isn't always the best person for me. After taking one last "arrow" to the heart after a bad relationship, I was left wanting and wandering what HAD happened?

As human beings we are of two minds, the head and the heart. The problem we all face is trying to get the head and the heart more in sync. So, to try and get better at handle on myself and dealing with this level of "crazy" I decided to write a letter to this person. I should note that I wrote this letter during a period of calm, when the head on my shoulders was in control of the blood flow. After reading the letter to myself, I decided to hold on to it for a while. That decision had a profound effect on me.

Every time my heart started to miss this woman, I would pull the letter out and read it. Hearing the words I had written, in my own voice, explaining to myself why I knew this relationship wasn't healthy for me made it easier to put myself in control and stay away from her.

Please share this with your listeners. Hopefully it will be a benefit.

Blessing to you Dr. Laura, Keep up the good work.



Do you have a trick to keep yourself on track while dating? Share it with us, by signing up for the FREE Dr. Laura Family and send an email here.
Posted by Staff at 10:57 AM