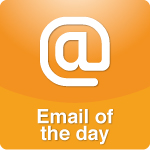 March 21, 2017Making Memories
Dr. Laura:
As I drove my 13 year old son to school recently, I heard his suddenly deeper voice in a new way. He is my third child, my youngest, and time is going too fast. We talked in the car about when he was little and about the hours we would spend setting up the train tracks to find that the building of them was more fun than pushing the trains around. My middle child is preparing for college, and my oldest is already in college. I'm thankful that I have been there for everything in their lives.
Memories are what are formed when you aren't paying attention! Twenty years ago, I drove to work after dropping my then twelve-week old daughter off at daycare. I was listening to your show at the time. I began to cry, and called my husband when I got to work. He said "Quit now, and just go get her," and I did. We struggled financially for many years, but have a great relationship with all of our kids. They're not perfect, but they're caring, generous and happy people who are close to us and each other.
During my driving time with my son, I know I'm no longer the most important thing to him, and he's starting to pull away and grow up, as he should. But I'm able to reflect on the silly times we had and the things we still do together. Thank you for always being the lead cheerleader for those of us who choose to stay at home and raise our children.
Christine
Posted by Staff at 10:58 AM