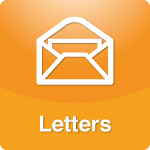 December 7, 2018How We Raised Them: Love, Respect and Hard Work

As a high school teacher, I see and hear so many kids talk very disrespectfully about their parents. Many times I intercede before they get too full of themselves and tell them exactly what would have happened if any of my own kids had tried to talk to their daddy or me in the manner that these kids "profess" to speak to their parents.
My husband and I raised our children on my family's ranch. Our children were the 5th generation to be raised on this land and the heritage for them is powerful. Is that the key? I don't know. We had extended family in grandparents, great aunts, aunts, uncles, cousins, and many close friends and a small community to help steer our children in the right path should they ever witness them straying. But I do know my husband had our children with him as much as I had them at home with me. Of course, not every family has that luxury, but they saw first-hand the hard work. And yes, they worked as well when they were growing up. They were on horseback with their daddy when he was riding pastures and they loved being on their horses and with their daddy.

Later on, as they got older, they probably wanted to stay home and watch their TV shows, but they helped work and in that lifestyle, they learned work ethics which have shaped them in their adult lives now. We might have had the luxury of having our children with us all the time, but that was the only luxury we had. We didn't have everything - shoot, we didn't have much but we had each other, meals in our tummies, a roof over our heads and a love for our family unit to unequal any other!! Our children might have sassed us in their minds, but they knew what would have happened had they sassed us verbally. It just wasn't going to fly, Wilbur!!
I am not claiming to have interpreted the DaVinci Code, but love, respect, and hard work make a huge difference in our children's lives. My husband and I didn't try to be our kids' best friends - that was a bonus when they grew up!!
Thank you for all you do.
Oklahoma
Posted by Staff at 10:58 AM