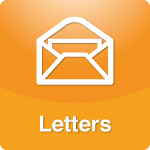 February 24, 2017A Proud Mother

Dear Dr. Laura,

Thank you for letting me be on your show Friday. I always thought you had the easiest job in the world, but now know what a heavy responsibility it is to share your advice with the world.

I hope that my experience with addiction has helped someone and gives them hope. In the future, I think it would be helpful for parents to hear from others who can share their experiences on how they became sober and what their parents did or did not do. This would possibly give them an addict's perspective on how their "help" prolonged the addiction.

I'm signing this letter "Proud Mother" something I thought I would never be able to say again.

A Proud Mother,

Dee



Have you ever conquered an addiction? How did you do it? Send an email! Sign up for the FREE Dr. Laura Family and send an email here.
Posted by Staff at 10:58 AM