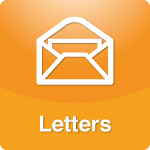 November 7, 2019The Things That Give Me Peace

Dr. Laura,

In October 2016 my husband Terry, after a 45 year marriage, died from cancer. He fought for 2 years but couldn't be saved.

What gives me peace is having two wonderful granddaughters who carry his genes, a loving daughter and friends who care. Peace to me is seeing his pictures, smelling him on clothes I kept when I walk by the closet and just knowing what a loving wonderful life we really did have. I appreciate the little things around me, hearing the birds, sunny days, friendly phone calls, and listening to your show makes me know that I was fortunate to have had him in my life for all those years.

We fought to save him, but being a retired fire chief, he knew that his job was the cause of illness. He was happy to have served for 33 years and to have saved so many lives. He wasn't scared. He was at peace that he had done his duty. He could pass at peace. So life goes on, I will carry on his duties and help others like he did it.

We both listened to your show and love it.

Thank you for being you.


How do you find peace after the loss of someone special? Send us an email and share! Sign up for the FREE Dr. Laura Family and send an email here.
Posted by Staff at 10:58 AM