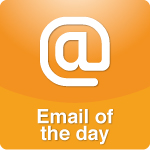 June 17, 2016Dads REALLY Matter
Hi Dr. Laura!
With Father's Day this weekend, I'm reminded about another reason why I love my husband. We have three daughters, and he has taught ALL of them how to "fix" stuff.He has shown them how to fix basic problems like toilet leaks, and they all know how to safely use power tools. They are well equipped to face the "little problems" they'll encounter when they're out on their own!
For those who think otherwise, I'm proud to say that Dads
really
matter! I'm grateful to have such a special husband and wonderful father to our girls. They would not be the same people without their daddy. As I tell them daily, when the time comes, they are to "choose wisely!"
Happy Father's Day to all the responsible, loving fathers out there!
Arnelle
Posted by Staff at 10:59 AM