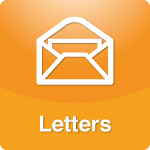 November 27, 2017Why Guys Don't Call
Dear Dr. Laura,
Your commentary today hit a nerve. I am a 54 year old divorced man who waited until my kids were grown before dating again. I've been that guy who doesn't call back a few times now for a lot of the reasons you touched on. One woman spent the few dates we did go on endlessly discussing her work, her professional aspirations and not much else. She also asked after the 3rd date whether I found her attractive because I had not made any "moves" yet. This is even though I explained on the first dates that sex is precious and to be part of a committed relationship. The last woman I dated (also my age) spent most of the time discussing her mother issues - going so far as to tell me she took a job in the past to be away from her mother, but has just moved back. Not exactly a turn-on. I've also learned to tell a lot by how they discuss their daughters, particularly when the daughters are in shack up situations; having casual sex and then talking about how bad the men are their daughters pick, but never once about their daughters' behavior.
You're right, as a man, I would be more than interested in a woman who is feminine, not interviewing for a job and who knows how to engage a man.
You're the best,
R
Posted by Staff at 10:57 AM