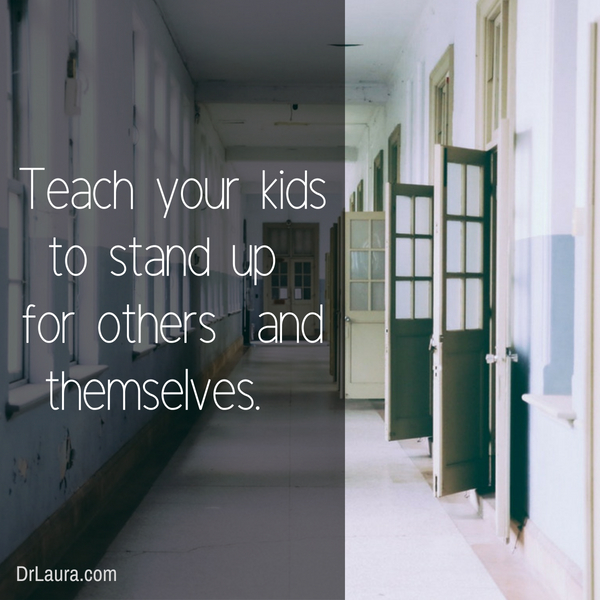 July 26, 2018Bullying and What Kids Can Do To Help Stop It
I doubt there is anyone who hasn't been bullied at one point in their life. Bullying is unwanted aggression and has become even more common these days. It doesn't happen because of a lack of ability to communicate - it happens because bullies get off on making others feel bad.

Humans can be incredibly mean to each other. People are emboldened to say the meanest, cruelest things to others - especially on social media or in person. Unfortunately, bullying is here to stay and it is on the rise.

I believe there are two major things that kids can do to help stop bullying:

1. Step Up.
Research shows that when kids step in to stop the bullying, the incident typically stops within 10 seconds! In the heat of the moment, kids don't know what to do and there are too few programs to teach them how to stand up for others. That's where you as a parent must step in. You need to teach your kids to step up for others and for themselves.

2. Stand by someone who was bullied.
If they know of an act of bullying, but weren't able to act for whatever reason, they can then go to the person and express remorse for what happened to them and tell them that they will stand by their side to get help.

Bottom line - teach your kids to stand up for others and themselves.

Posted by Staff at 9:19 AM