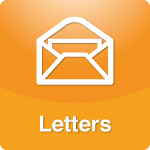 February 5, 2013The Importance of Moms Taking Time for Themselves
I'm going to cut to the chase since I am a mother of 4 and don't have time to respond at length. My kids are now 17, 19, 21, 22. I am a stay-at-home mom survivor and married 25 years now.
It is critical you take the time to eat healthy. For one, if you don't, your children won't either. Then when they are in their teens, Taco Bell will be their best friend and your worst enemy. So it's a lose-lose situation for everyone.
Exercise is a must. It is impossible to control your hormones when as a busy mom you're living on minimal sleep and energy. Whatever kind it is, exercise at the same time each day. I know you will think things change, people get sick etc. but, put it on your calendar and stick to the schedule. I have found the best time to exercise is first thing in the morning, even if it means getting up 30 minutes early. It will be a better day for all if you know you have gotten your exercise in. You will be more relaxed and willing to sacrifice the rest of your day and give to your children.
Most important, have sex with your husband. It may seem like such a chore, but this is what will keep your man around 25 years. Don't let anyone tell you differently. Don't look at it as something for your man, but something for yourself. It doesn't have to be at night. It can be any 10 minutes that come your way any time during the day. Have a lunch time picnic in your backseat with your husband at his office, or maybe right when he comes home. Your kids will survive you being gone for 10 minutes, your marriage won't. Trust me on this one. When those kids are long gone it will be you and your man. So be sure he is still around to help with the grandkids!!!!
Marilyn
Posted by Staff at 3:18 PM