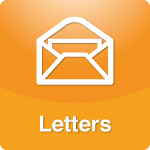 August 26, 2013An Abbreviation for Divorce
Dear Dr. Laura,
My daughter and her husband got a divorce about 6 months ago but my daughter moved out a year ago.
Her two boys are devastated ages 5 and 7-1/2. They were over with us last night and they wept because it has been so hard on them to split their time. They are always missing one parent.
I acknowledged this and we hugged. We came up with an abbreviation that divorce stinks like DP. This stands for dinosaur poopie. It makes them chuckle - they are boys, you know. But the bottom line is that their little hearts and lives have been broken. My one small consolation is that both parents are good parents but I sure wish they would have made this marriage last for more than 10 years.
I just pray some parents change their ways because of your preaching or nagging. Thanks for all you do.
Diane, the oatmeal cookie maker with raisins
Posted by Staff at 8:27 AM