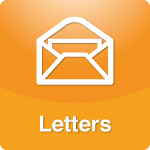 August 21, 2017Daycare Is Not School
Hi, Dr. Laura!
I just wanted to share something with you I've been seeing a lot lately among moms that I think would bug you too.
I'm a stay at home mom to 2 kids. Now I see a lot of mothers who put their kids in Daycare, but they call it "
school
". These kids are anywhere from 6 months old to 2 years old, but they are in school? No, they are in daycare! So many people now refuse to call it that. As if by somehow calling it "
school
" relieves them of the guilt for doing it.
I just wanted to share that with you. I wasn't sure if you knew about this new word for daycare. Thanks, Dr. Laura! You're the voice for our stay at home mom's and I know I'm doing the right thing!
Xoxo,
Jenny
Posted by Staff at 10:57 AM