July 27, 2010Tip of the Week: June 13th, 2009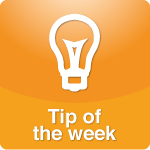 Countdown to Fire Season:
Five Things to Do Now to Prepare
By Larry Koman
www.disasters911.com
The recent fires in Santa Barbara are a stark reminder that the California Fire season is here early. If you escaped damage from the fires, consider yourself lucky. Losing a home to a fire is a life-changing event that no one should experience. Even if you don't live in a rural area, you are not immune to damage from fire. Many people in San Diego would have never expected that they would be affected by brush fires, but many lost their homes anyway.
You should take this time to make sure you are prepared in the event of a fire. Here are five things you can do to be ready.
Have an Evacuation Plan
Any plan is better than no plan. Think about what you would do if you were suddenly told to evacuate. Where would you go, what would you do? What about the kids, pets, and the elderly? Have a family meeting. Talk about what to do if you were forced to evacuate. Make sure everyone knows their role, where to go, where to meet, and where to call. Talk about what stays and what goes. Remember that you might not have much time. Write it down, make a checklist. This will take the stress out of the evacuation order and make things easier.
Review your Insurance Coverage
This is a good thing to do from time to time. Call or visit your insurance agent and review all of your insurance, especially your fire insurance. If you don't know who your fire insurance company is, find out and write it down and keep it with your important papers. Most Insurance Companies will be happy to review your coverage with you, and many have tools especially designed for this purpose. Make sure you know what is covered. This will give you piece of mind in the event of a fire.
Inventory your belongings
Take some time to make a list of what you own. This doesn't take long but will help you remember if it is all gone after a fire. Go from room to room and write down what you see. Make notes about the items like where you got it, how much it cost, etc. Don't forget the obvious, like the furniture, but don't overlook the little things either, like window coverings, pictures, paintings, and special finishes. When you're finished, put the list in an envelope and put it somewhere you can get to it after a fire. Keep it somewhere else; a safety deposit box, an office, or a relative's house. If possible take pictures of every room and keep the pictures or disk with your inventory.
Gather Important Things Together
I look around my house and I notice I have important things in a lot of different places. I looked for a copy of a picture a while ago and found that I have a drawer in the kitchen, a drawer in my office, and a drawer in the den, all with pictures. If I had a fire today, I might lose all of them. I also have some important papers in my office and some in the den. You should gather important pictures and files together so they can be gathered up quickly. Placing them in a fire proof safe or cabinet away from the garage or kitchen will help insure that they survive. The hardest thing to replace after a fire is the pictures and important papers. Take this step now and have peace of mind in the event something tragic occurs.
Fireproof your Home
Although there is really no such thing as fireproof, there are things you can do to reduce the risk of fire damage to your house. If you have an older home with a shake roof, think about replacing it now with a composition shingle or cement tile roof. Spending a little money now will give you added peace of mind later. Clear debris from around your house, even if you don't live in a rural area. Clearing combustibles from around your house will reduce the threat of fire damage and make it possible for Fire Fighters to maneuver around your house to help defend it.
Whether you live in an area exposed to brush fires or not, taking these steps now will help make your family safer and give you peace of mind. If your home is suddenly destroyed, you're prepared.
Larry Koman is a Certified Property and Casualty Underwriter and a Licensed California General Contractor with more than 20 years experience inspecting and rebuilding homes damaged by fire, earthquake, and other disasters. For more information visit
www.disasters911.com
. Permission granted for use on DrLaura.com.
Posted by Staff at 7:22 PM