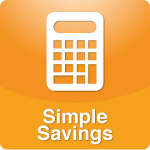 (10 seconds each to read and are almost that quick to prepare)
By Lisa Messinger
Food and Cooking at Creators Syndicate

July Fourth is often a time for festivities and fireworks to celebrate our nation's birthday. If we want to up the chances of enjoying more and more of our own birthdays and those of members of our families, however, we might want to turn the parties into health-improving ones. Long known in nutritionists' circles as "S.A.D." - the Standard American Diet - is infamous for being long on sugar in many forms, processed carbohydrates and empty calories. Joel Fuhrman, M.D., author of "Eat to Live" and currently on PBS with a similarly themed recurring special, like many, says that "typical" American food is high in fat and low in fiber. Why not take time around the Fourth of July to break the cycle? Instead of just having red-white-and-blue-themed food (like a sugary iced cake the way many do), why not put those colors to work by eating some of the healthiest foods on the planet, like red bell pepper, white onions and blueberries? It's easy, fresh and economical -
in-season foods are usually much more affordable than highly processed packaged ones
.
Food preparation at any time of year can be easy, nutritious, inexpensive, fun - and fast - as the following split-second sensations prove. They take just
10 seconds each to read and are almost that quick to prepare
. The dishes are delicious proof that everyone has time for tasty home cooking and, more importantly, the healthy family togetherness that goes along with it! Another benefit: You effortlessly become a better cook, since
there are no right or wrong amounts
. These are virtually-can't-go-wrong combinations, so whatever you choose to use can't help but draw "wows" from both family and guests whether inside your kitchen or outside on your patio for the Fourth of July.
RED-WHITE-AND-BLUE POWER MENU 1:
Appetizer
Cocktail Onions without the Cocktails
Thread white cocktail onions, black pitted olives and chunks of Italian bread that have been lightly dipped in olive-oil based vinaigrette onto skewers.
Entree
Let Health Ring with Red Bell Peppers
Before grilling, stuff Cornish game hens (available in the freezer section of most supermarkets) with strips of red and green bell peppers that have been mixed into store-bought mango chutney.
Healthy Dessert
Nothing to be Blue About with this Dessert Sauce
Pulverize blueberries, blackberries, sugar-free sweetener to taste and a small amount of apple juice in a blender. Heat until sauce reduces by half and, when it becomes just warm rather than hot, pour over sugar-free sorbet or frozen yogurt. Crumble graham crackers on top.
RED-WHITE-AND-BLUE-POWER MENU 2:
Appetizer
Tofu Takes Summer Soup up a Notch
Cut drained firm white tofu into one quarter-inch squares and set aside. Heat a mixture of canned apricot and pear nectar in a soup pot, add freshly ground black pepper, ground ginger, tofu squares and store-bought whole-grain croutons for a refreshing summer soup.
Entree
Grapes are Great for Health
Mix sugar-free grape jam with curry powder and cumin. Brush it onto large shrimp as a glaze before grilling and save some to serve at table as a dip for finished dish. Serve with a salsa of halved dark grapes mixed with chopped fresh mint and crushed red pepper.
Healthy Dessert
Strawberries Make Berry Good Sandwich Cookies
Chop fresh strawberries and mix with finely chopped pistachios and shavings of dark chocolate and set aside. To a gingersnap add a thin layer of store-bought chocolate icing and "paste" on some of strawberry mixture before closing "sandwich" with another gingersnap.
QUICK TIP OF THE WEEK:
Larger cuts of meat sometimes get an uneven char and are more difficult to cook evenly when grilling. To help avoid problems, take this advice from Jamie Deen and Bobby Deen, authors of "The Deen Bros. Get Fired Up: Grilling, Tailgating, Picknicking, and More" (Ballantine, $25). "If you want to be sure a big piece of meat like a pork tenderloin is perfectly cooked through and nice and juicy - and you don't much care about the char - try this fail-safe method," they write. "Wrap the meat in aluminum foil and prick the foil all over to let the heat in and some of the steam out. Then grill as usual. This way, you can get a little of that smoky taste, all the convenience and easy cleanup of grilling, but less of the super-dark, unpredictable char that can make grilling a larger cut tricky."
Lisa Messinger is a first-place winner in food and nutrition writing from the Association of Food Journalists and the National Council Against Health Fraud and author of seven food books, including the best-selling The Tofu Book: The New American Cuisine with 150 Recipes (Avery/Penguin Putnam) and Turn Your Supermarket into a Health Food Store: The Brand-Name Guide to Shopping for a Better Diet (Pharos/Scripps Howard). She writes two nationally syndicated food and nutrition columns for Creators Syndicate and had been a longtime newspaper food and health section managing editor, as well as managing editor of Gayot/Gault Millau dining review company. Lisa traveled the globe writing about top chefs for Pulitzer Prize-winning Copley News Service and has written about health and nutrition for the Los Angeles Times Syndicate, Reader's Digest, Woman's World and Prevention Magazine Health Books. Permission granted for use on DrLaura.com.