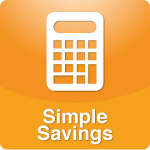 (10 seconds each to read and are almost that quick to prepare)
By Lisa Messinger
Food and Cooking at Creators Syndicate


Do you sometimes not only feel like an old junkyard dog - but like a junkyard itself? The Journal of Food Composition and Analysis notes, unfortunately, there's often good reason for that: almost one-third of the food the average person eats is junk. Instead of the healthy food groups we're encouraged to choose from, the study found that two groups (desserts/sweets and salty snacks) are often the culprits. You don't have to get rid of the goodies: Other studies have in fact shown healthful snacks and desserts to be tempting ways to stick to nutritious meal plans when the overall daily calorie count meets your needs. The best part is that, even delicacies (like homemade tortilla chips "frosted" with guacamole, salsa and nonfat sour cream, buttery honey-filled sprouted brown rice pudding and hot chocolate bubbling with a kick of cayenne) can be prepared in a snap.


Food preparation and cooking can be easy, nutritious, inexpensive, fun - and fast - as the following split-second family-friendly sensations prove. They take just 10 seconds each to read and are almost that quick to prepare. They are delicious proof that everyone has time for tasty home food prep and, more importantly, the healthy family time in the kitchen that goes along with it! Another benefit: You effortlessly become a better cook, since there are no right or wrong amounts. These are virtually-can't-go-wrong combinations, so whatever you - or your kidlet helpers - choose to use can't help but draw "wows."


SNACKS
See the Light with Seeds
For centuries seeds have been called the food of the gods for their awesome nutritional profile. Toss pumpkin seeds and sunflower seeds with pure maple syrup, salt substitute and cayenne pepper, place on a baking sheet and roast until aromatic and brown but not burned. When cooled, drizzle with melted dark chocolate and toasted sesame seeds, which are both powerful antioxidants.


Nachos a New Way
Cut corn tortillas (which are whole-grain, beating flour tortillas every time) into bite-sized triangles and bake in a slightly warm oven until crisp, but not burned. Let cool. "Frost" the chips with guacamole (its avocado base is full of some of the most nutritional fats on earth), drizzle with salsa and add a dollop of nonfat sour cream.


On-the-Go Goodness
Snacks are often synonymous with eating on the run. Don't think you have to delete all that. Just be choosy. The new "Women's Health Diet" (Rodale) recently named Starbucks as having the best muffin and pastry in the country in terms of flavor and nutrition. The apple-bran muffin as 7 grams of fiber and 6 grams of protein within its 350 calories and is made from whole-wheat flour, oats, apples, cherries and cranberries. The 8-grain roll pastry has 5 grams of fiber and 10 grams of protein.


DESSERTS
Double-Duty Delicacy
Brown rice doesn't only add fiber and nutrients as a part of your entree, it also quickly can be made into a tempting rice pudding-style dessert. The new microwavable brands in supermarkets are perfect. Some, like Annie Chun's, are even sprouted - an even healthier option, that naturally contains GABA, a stress-reducing amino acid, lysine, vitamin E and niacin. For a quick meal, after microwaving the rice, add cooked shredded chicken breast, freshly ground black pepper, toasted sesame seeds and a touch of margarine. For the scrumptious split-second dessert, to the rest of the plain microwaved rice, add margarine and honey (which is another "superfood").


Hip, Cool Desserts that are Red Hot
The word "chocolate" originated in the Aztec cuisine of Mexico and has often been intermingled with chili peppers. That's a good thing since the compounds in chilies make them among the word's top antioxidant-filled ingredients as well as a metabolism booster. Say ole to adding a few dashes of hot sauce to either your sugar-free chocolate or fruit sorbets or sprinkle some cayenne into your sugar-free hot chocolate, as well as a few shavings of dark chocolate - another of the best sources of antioxidants.


Oh, My, Please Pass the Omegas
Omega-3 is a nutritional powerhouse. Fish is a great way to get it, but don't skimp on dessert. Ground flax seed, which has a mild nutty flavor (grinding is the best way to release the health benefits), and walnuts are great sources. Add ground flax seeds and chopped walnuts as a topping for sugar-free ice cream, or, along with a dollop of nonfat sour cream, to crown sugar-free pie.


QUICK TIP OF THE WEEK: Steel-cut oatmeal (made from the steel cuts to the inner portion of the oat kernel and left in bigger pieces than rolled oats) has been shown to release twice as many white blood cells (which are immunity improvers) as quick-cooking rolled oats. In the past, steel-cut oatmeal took quite a bit longer to cook than instant. Now microwave versions are available that are complete in just a few minutes.


Lisa Messinger is a first-place winner in food and nutrition writing from the Association of Food Journalists and the National Council Against Health Fraud and author of seven food books, including the best-selling The Tofu Book: The New American Cuisine with 150 Recipes (Avery/Penguin Putnam) and Turn Your Supermarket into a Health Food Store: The Brand-Name Guide to Shopping for a Better Diet(Pharos/Scripps Howard). She writes two nationally syndicated food and nutrition columns for Creators Syndicate and had been a longtime newspaper food and health section managing editor, as well as managing editor of Gayot/Gault Millau dining review company. Lisa traveled the globe writing about top chefs for Pulitzer Prize-winning Copley News Service and has written about health and nutrition for the Los Angeles Times Syndicate, Reader's Digest, Woman's World and Prevention Magazine Health Books. Permission granted for use on Dr.Laura.com.