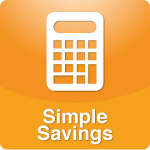 (10 seconds each to read and are almost that quick to prepare)
By Lisa Messinger
Food and Cooking at Creators Syndicate

Often we buy ingredients for a specific recipe and the leftover items don't get used in a timely manner and get trashed. That's both wasted shopping time and money going out with the garbage. The easy three-course feasts below (appetizers, entrees and healthy desserts) show how simple it is to thread one or a few ingredients through every dish in the meal while still offering a tempting variety of choices. Red seedless grapes, for instance, show up in seasoned multi-item hors d'oeuvres skewers, then stuffed with its skewer companions into a delicious main course, sweet-sauced chicken and as a topping on spicy pound cake dessert toasts.
Everyone can use a little help planning weeknight meals - and if that only takes seconds, that's even better. The three nights of menus that follow offer a lifeline during a busy week and prove that cooking can be easy, nutritious, inexpensive, fun - and fast - as these menus of family-friendly sensations prove. They take just
10 seconds each to read and are almost that quick to prepare
. The meals are delicious proof that everyone has time for tasty home cooking and, more importantly, the healthy family time around the kitchen table that goes along with it! Another benefit: You effortlessly become a better cook, since
there are no right or wrong amounts
. These are virtually-can't-go-wrong combinations, so whatever you - or your kidlet helpers - choose to use can't help but draw "wows" at the family dinner table.
QUICK MENU 1
Appetizer
Scrumptuous Skewers
On skewers alternate grape tomatoes, chunks of low-fat cheddar cheese, seedless red grapes and cooked baby shrimp that have been marinated in light soy sauce, ground cloves, ground allspice and ground ginger, all of which you have also saved extra for the entree.
Entree
Chic Chicken
Make a slit in cooked store- or restaurant-bought or homemade chicken breasts and stuff with leftover ingredients from appetizers (first cutting pear tomatoes and seedless red grapes in half). Heat in microwave until warmed and cheese melts. Heat in microwave a sauce combination of raspberry 100 percent fruit spread (sold in jam aisles of supermarkets), light soy sauce, espresso powder and freshly squeezed orange juice.
Healthy Dessert
Delightful Dessert Toasts
Toast slices of pound cake and top with a microwave-warmed mixture of halved seedless red grapes, red grape juice, ground cloves, ground allspice, ground ginger and ground nutmeg.
QUICK MENU 2
Appetizer
Pssst...this Pasta Soup is Ripe with Fresh Tomato Flavor
Prepare whole-wheat bowtie pasta, according to package instructions and making enough for use in entree and dessert recipes as well. Stir into piping hot store-bought or homemade creamy tomato soup that also has stirred in finely chopped ripe multicolored heirloom tomatoes, shredded honey ham and chunks of pepperjack cheese, which should begin to melt.
Entree
Chilled Chicken Peps Up Pasta Salad
With cooled whole-wheat bowtie pasta gently mix chopped chicken breast, sliced green onions, diced chopped ripe multicolored heirloom tomatoes, red bell pepper, snow peas, freshly ground black pepper, curry powder and low-fat or tofu-based mayonnaise and chill for a cold entree salad.
Healthy Dessert
Honeyed Whole-Wheat Pasta for Dessert Equals a Wholesome Sweet Treat
To cooled whole-wheat pasta, add honey, chopped walnuts, ground cloves, ground allspice, ground nutmeg, ground cinnamon, golden raisins and finely chopped prunes before heating until warm in microwave oven and stirring well.
QUICK MENU 3
Appetizer
Potato Skins that Make One Sweet Appetizer
Substitute low-fat, unsweetened soymilk for buttermilk in packaged ranch buttermilk dressing and use as a dip for baked sweet potato skins you've topped with soy bacon bits, chili powder, chopped green onions and chopped chives.
Entree
Mighty Mushroom Turkey
Fully brown and drain ground turkey breast. Stir in low-fat, unsweetened soymilk, undiluted condensed cream of mushroom soup, small chunks of sweet potatoes, chopped green bell pepper, curry powder and cayenne pepper and cook in skillet until creamy, stirring occasionally.
Healthy Dessert
Spicy Summer Smoothie
In blender, combine low-fat, unsweetened soymilk, flesh of cooked sweet potato, banana, ground ginger, ground cloves, ground allspice, ground nutmeg and sugar-free chocolate milk powder and carefully add ice cubes one by one through opening in top of blender lid while blending.
QUICK TIP OF THE WEEK:
Often we place cooked drained pasta in a colander under cold water to cool it or rinse it before using in salads. Be sure to gently stir it, though, too, while the water is running or it can stick together and then drain again before using it in your recipe.
Lisa Messinger is a first-place winner in food and nutrition writing from the Association of Food Journalists and the National Council Against Health Fraud and author of seven food books, including the best-selling The Tofu Book: The New American Cuisine with 150 Recipes (Avery/Penguin Putnam) and Turn Your Supermarket into a Health Food Store: The Brand-Name Guide to Shopping for a Better Diet (Pharos/Scripps Howard). She writes two nationally syndicated food and nutrition columns for Creators Syndicate and had been a longtime newspaper food and health section managing editor, as well as managing editor of Gayot/Gault Millau dining review company. Lisa traveled the globe writing about top chefs for Pulitzer Prize-winning Copley News Service and has written about health and nutrition for the Los Angeles Times Syndicate, Reader's Digest, Woman's World and Prevention Magazine Health Books. Permission granted for use on DrLaura.com.