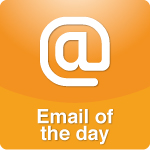 Hi Dr. Laura:

I was a stay-at-home mom for the entire upbringing of my children. I kept a very small piano-teaching business during those years and would often help out in our homeschool co-op programs all the way through high school.

I've heard you talk about nannies raising children, and I thought I'd share with you what I observed as a private piano teacher. I had a student whose mother had a very important job, and the mother attended school in the evenings to earn higher degrees. The father also worked outside the home. The little girl started piano lessons with me at age five. Her mother rarely brought her to lessons, which were in the evening. Instead, the nanny brought her and also watched her little brother in the waiting room. They were a wealthy family and had a very beautiful grand piano.

The girl was sweet but spoiled. She told me many times that she didn't practice because the nanny didn't help her. She often came in sad, because she hadn't seen her mom in a while because she worked late or was at school. Her dad traveled too. When the nanny changed jobs, they canceled lessons. I felt so bad seeing this sad little girl who just missed her mom desperately and often told me that in her own words.

Please continue to remind your listeners that a nanny is not a replacement at all for the most important relationship in a child's life.
Jan



Remember, all of you can send me "letters" too - by email! Just sign into (or sign up for) the Dr. Laura Family - it's free - and tell us of your experiences.