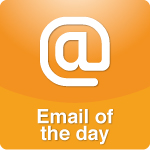 I wrote this for my wife of 34 years as a tribute to her being a stay at home mother to our sons, now ages 27 and 29.

A Poem to My Wife and the Mother of Our Sons on Mother's Day

From that first glorious moment you told me that we were expectingThe art of motherhood you've been perfecting.
I vividly remember back to that time and it seemed like an eternity,
Before our first son was finally born as a result of that maternity.
Being a first-time mom, I expected you to be nervous or at least a bit pensive,
But as soon as we came home with him you were anything but apprehensive.
You immediately began caring for him with such nurturing and affection
I knew that you and he would always share a special connection.

It was less than three years before God would bless us with a second son.
I remember wondering if you'd want to try for a daughter, and my relief when you said "No thank you. We're done."
As you did with our first, you showered our second son with the same loving and caring, even though it was the two of them and me that your time and affections you were now sharing.
With each phase of their lives I would marvel as I watched you adapt so you could help them grow.
You devoted yourself to them and they turned out great, proving the adage "you reap what you sow."
I remember at times they kept you so busy, the only time we had for each other had to be pre-arranged. Being as good a wife as you are a mother, somehow you never left me feeling short-changed.
I'm proud to say our little boys have grown and matured into two very fine men.
I see all the good inside them as a direct result of the time and nurturing you provided back then.

In both our sons' eyes, as well as my own, you have indeed been the perfect Mother.If anyone were to ever ask who could fill your role as well, we could not name another. Happy Mother's Day!

James



Remember, all of you can send me "letters" too - by email! Just sign into (or sign up for) the Dr. Laura Family - it's free - and tell us of your experiences.