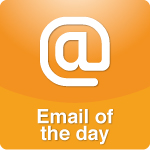 I want to thank you for helping my wife with your sound advice. I've watched her struggle to try and make her birth family happy, to no avail. Her family has shown disrespectful and outright mean behavior to her over the course of our 20-year marriage, and it caused her a lot of sleeplessness and the toxicity crept into our own home.


We finally cut off contact four years ago, but still my wife struggled with the thought that she meant so little to her mother and brothers and sister. My wife is strong, beautiful, empathetic and a great mom, but these difficulties took away from our home life. Then she happened to be listening when you talked about her exact situation with another caller and how by trying for years to make mean people like her, she had broken her marriage vows to her husband. It was like a light bulb went off in my wife's head, and she broke down and came to me in tears. We have two children, and I adore my wife and would do anything for her, but you helped give her perspective and focus on our marriage and OUR family. It amazes me the change that your one show has made for our family and our marriage. I am thankful for your program and forever in your debt.

Bill
Remember that you can either read "
The Proper Care and Feeding of Husbands
," or you can take my video course based on the book. To find out more about the course, go to marriage one oh one dot com.