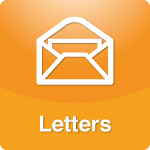 Dr. Laura,

I listen to your program every time I get in the car! I am a stay at home mom with two beautiful girls! I have a 2 1/2 year old and a 6 month old.

My 2-year-old is very smart and listens to everything we say! One day she was brushing her teeth and she looked in the mirror, pointed to herself with her toothbrush and said, "Do the right thing!" I laughed but couldn't figure out what she was talking about. Then it continued to happen every time she brushed her teeth. On top of that, sometimes she would look at me and point her toothbrush at me and say, "Do the right thing!" Well I still didn't know where she got that from until one day as I was listening to your radio program I heard you say, "Now go do the right thing!" I about lost it with laughter! My daughter had been listening to you this whole time!

So even 2-year-olds think you're great! I love your show and love your books!
Thank you.