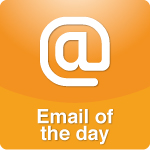 I've been listening to you since I was a teenager when I would hear your program when I was at my grandmother's house. She was a big fan of yours!

I'm 25 now, and I never had a good example of what "doing the right thing" is at home. My parents divorced eight years ago, and I know if they had called you, you would have told them not to divorce, because their problems weren't that serious. They weren't being each other's boyfriend and girlfriend. It's still sad for me because my sister was only six when they divorced.

Shortly after, my mom met a guy at work and they've been shacking up ever since. I now know why you say don't shack up. I see problems with them all the time that verifies your point. Even though I didn't have good examples at home, please know that because of you and the wonderful advice and knowledge you offer every day, I'll be just fine. I will always "do" (and not try to do) the right thing.

As I date, I'm doing what you tell women to do - lay everything out on the first date in terms of my morals and values. If they don't match up, I get the heck out of Dodge. Thanks for all you do, and congratulations on getting inducted into the Radio Hall of Fame.

Stephen



Remember, all of you can send me "letters" too - by email! Just sign into (or sign up for) the Dr. Laura Family - it's free - and tell us of your experiences.