Dr. Laura,

You had me in tears several times today. My emotions ran the gamut. The only way to get my zen back was to head to the beach with my buddy.

I've attached a picture of the youngest "person" in our family. I agree with you, that poodles are not dogs. He turns heads everywhere we go. People are constantly approaching me to ask about him. The interaction with people always puts the skip back in my step and leaves me in a much better mood.

I hope he puts a smile on your face, too! Thanks for being you!


Signed,

My Hubby's girlfriend and Stay-at-home mom to 3 teens. (I'm still smiling)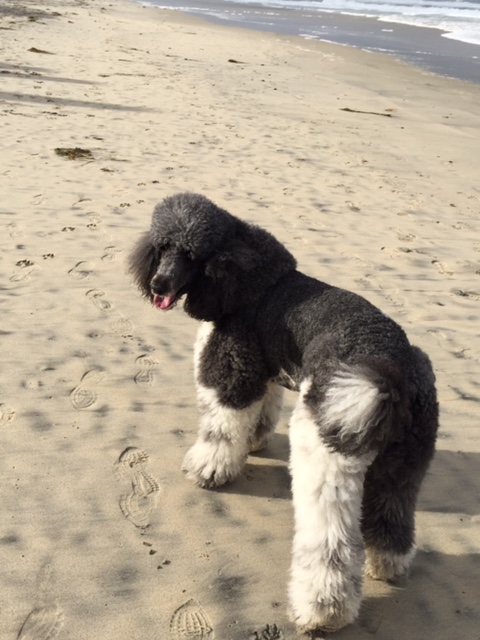 Do you have a picture you'd like to share? Send it to us, by signing up for the FREE Dr. Laura Family and send an email here.