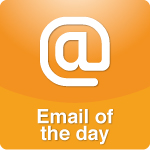 I called you last year in a last-ditch effort to find out what was wrong with my husband. I was overwhelmed emotionally and physically in things I was involved with outside my home. You opened my eyes that my husband wasn't wrong, but I was, and I needed to redirect my focus. Since then, much has changed. My responsibilities outside the home have ended. I took your online course, and within two days, the relationship between my husband and I changed for the better. We were affectionate again and laughing together - something we haven't done in a very long time.

A few weeks ago, my twin sister lost her battle with heart disease. I couldn't think. I couldn't breathe. I couldn't see.... but I didn't have to, because he did it all for me. He simply took care of me, and I let him, which is also something I hadn't allowed him to do for a very long time. He held me while I cried and said, "I'm sorry I can't fix this." As you said in your book and your course, men are fixers, so what an ironic statement that was.

Since that time, even though this is the hardest event our family has had to survive, we check in throughout the day, involve each other in our thoughts, and most importantly, love each other. We've been married eighteen years and now (because you opened my eyes), I truly believe our best years are those yet to come. We are one of your success stories, Dr. Laura! Thank you.

Jillian



Remember, all of you can send me "letters" too - by email! Just sign into (or sign up for) the Dr. Laura Family - it's free - and tell us of your experiences.