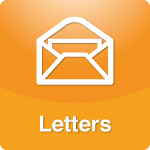 Dr. Laura,

I appreciate your advice to couples when one person in the marriage wants children or more children and the other does not. Unfortunately, my wife and I did not talk about children before we got married. We had a girl and a boy and I was ready to be done with the thought of having additional kids. She was not.

Through a lot of manipulation on her part, we ended up with five more children. I love all of my children, and can't imagine my life without any of them now. But, I can't get past the thought that I should be done parenting now that my second child is in college. My youngest is six years old. When my youngest child was five months old, my wife passed away very suddenly from an undiagnosed heart problem. Sometimes I get so angry with her. It happens when the kids are being difficult. I'm angry inside because she got the large family she wanted. Then she was gone and left me to raise them. Maybe that's a subject for a call one day.

I love your advice because we never know what the future holds. I wish my wife and I would have listened to your show and taken your advice. But now I am where I am, and I am doing the best I can to be a good dad to my kids. I just hope your advice is heeded by everyone. Thank you for your wonderful show and words of wisdom! You have helped me be a better dad to my kids and have given me the strength to make it through some tough times.