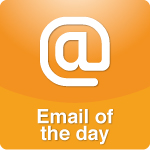 Hi Dr. Laura,

I wanted to give you a "thumbs up" for your suggestion of taking a shower with your husband. I hear some of the women being a little hesitant at this idea, but I can attest to the closeness created by this activity. My husband and I got married eight and a half years ago, and we have showered together on most mornings during these years. It's usually the best 15 - 20 minutes of the day. We talk about our day, he helps me wash my hair, and sometimes we just stand under the warm water and hug - among a few other activities that I won't go into here.


This fall, we purchased an exercise hot-tub to help with my Rheumatoid Arthritis. I was thinking this would help with keeping my joints loose and also losing weight, but it has also helped bring my husband and me closer (if that was possible). We spend about an hour most evenings in the hot tub together, laughing, playing, exercising, undistracted by TV, and enjoying the Minnesota moonlight. It's romantic to spend some quiet time with him looking over the farm fields behind our house, even when the weather is in the teens! He's my boyfriend and my gentleman.


Thanks for all your advice to make marriages stronger!


Jane