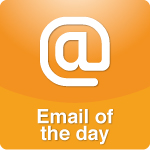 Dear Dr. Laura:

I am the Volunteer Coordinator for a hospice organization, and we recently had a patient who worried about his wife and how she would make it after he passed. I asked one of our volunteers (who lost her husband about ten years ago) if she would be interested in meeting this patient's wife. She did.

They discussed the grief of losing a spouse, how difficult it is to be the full-time caregiver, and many other things. This volunteer also helped the patient's wife with everything from gathering all bank account and insurance policy information and how many death certificates she would need to have, to going with her to the funeral home to finalize plans for the service.

It's been three months since the patient passed away, and his wife and our volunteer are still in touch and will probably be friends for a long time. We often say that hospice workers have "a calling" and aren't just "hired." It is true of hospice volunteers as well. I am honored to work among such compassionate people who come alongside our patients at the end of their lives. Thank you for always recognizing the value of hospice workers.


Respectfully,

Susan



Remember, all of you can send me "letters" too - by email! Just sign into (or sign up for) the Dr. Laura Family - it's free - and tell us of your experiences.