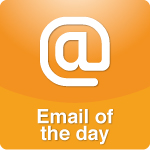 Dr. Laura:

As a kid, I organized a backyard baseball game. We made bases, formed teams and started playing. It wasn't long before we started to wear down the grass and make "trails" between the bases.

Arriving home one afternoon, my dad noticed this immediately and he was not pleased with the damage to his lawn. As he proceeded to tell us to stop, the back window flew open, and my mom stuck her head out. She hollered to him "Gordon! You leave those kids alone. The grass will grow again, but the kids won't." She paused while he quickly retreated, then she said, "You kids go right ahead with your game - don't worry about the grass." We did, and never heard another complaint about the grass being tromped on.

What a profound lesson from a woman born of humble roots on a farm during the depression! Kids grow up only once. There are no do-overs, and this is not a dress rehearsal. I'm often reminded of the need to focus on the long-term, rather than the immediate, in many contexts, not just in child-rearing. And I have my Mom to thank for it.

Thank you to so many moms hearing this email for your wisdom and example to all of us husbands and kids alike. We love you for seeing the big picture of life and reminding us of it...however indelicately!


A grateful son/husband/father,

Roger


Remember, all of you can send me "letters" too - by email! Just sign into (or sign up for) the Dr. Laura Family - it's free - and tell us of your experiences.